We are a member of Wah Seong Corporation Berhad and has been a prominent player in the renewable energy and agro-industry sectors since 1983.
We are an ISO 9001:2015 certified company and operate from our own fully equipped facilities in Malaysia and Indonesia.
We focus on palm oil industry specializing in engineering solutions for biomass to renewable energy processes as well as palm oil room processes.
We are the sole agent of SHINKO steam turbine from Japan since 1989 and is the market leader in the ASEAN region especially for the agro-based Industry.
We also specialise in the design and fabrication of kernel crushing plants as well as mechanical press machines for oil seeds and palm fibres and various spare parts under the Dong Yuan brand.
We also work together with SAITO from Japan for more than 30 years in various Vertical Centrifugal Systems and the development of a 3 phase Decanter with continuous separation of oil, sludge and solids for the palm oil industry
We also manufacture a wide range of equipment and spare parts for palm oil mills.
We have 5 operation offices in Malaysia and Indonesia to support clients throughout Africa, Latin America and South East Asia
OUR VISION
A Leading and Innovative Solution Service Provider in the Global Agro Based Industry
OUR MISSION
• Be a competitive organisation that provides sustainable returns to all stakeholders
• Embrace digital technology enhancement in all operations
• Continuous expansion into new key markets
• Competent and professional management that develops talent
• Inculcate integrity and accountability amongst all employees
PMT INDUSTRIES SDN BHD
199101002546 (212857-U)


PMT SHINKO TURBINE SDN BHD

201301014417 (1044256-W)


PMT SAITO SDN BHD

201801032314 (1294340-W)

Lot 1929, Jalan Bukit Kemuning, Seksyen 32,

40460 Shah Alam, Selangor Darul Ehsan, Malaysia.

T +603 5525 7555

F +603 5525 7599

E pmtenquiry@pmt-grp.com
PMT Industries Sdn Bhd (Sandakan)
Lot 3 & 4,
Jalan Hiew Ngee Fatt off Jalan Labuk,
90000 Sandakan, Sabah, Malaysia
T +6089.669 700, 669 701, 669 702 Ext 222
F +6089.669 703, 669 588
E pmtsdk@pmt-grp.com
PMT Industries Sdn Bhd (Bintulu)
Sub Lot 39, Lot 7015, Block 32,
Kemena Land District, Jalan Bintulu-Tatau,
97012 Bintulu, Sarawak, Malaysia.
T +6086 310 682
F +6086 330 615
E pmtbtl@pmt-grp.com
PT PMT Industri (Medan)
Komplek MMTC Logistik Blok D-28,
Jalan Selamat Ketaren, Medan Estate,
Percut Sei Tuan, Deli Serdang,
Sumatera Utara - 20371 Indonesia.
T +62 61 8011 0222/0333/0888
F +62 61 8011 0111
E pmtmdn@pmt-grp.com
PT PMT Industri (Banjar Baru)
Jalan Ahmad Yani KM 21 Landasan Ulin Utara
Komplek Pergudangan Lapan-Lapan Bangunan No. 6
Masuk Jalan Sriwijaya Kec. Liang Anggang
Kota Banjarbaru - Kalimantan Selatan, 70722 Indonesia
T +62 51 1794 4664 / +62 51 1794 9898
F +62 61 8011 0111
E pmtmdn@pmt-grp.com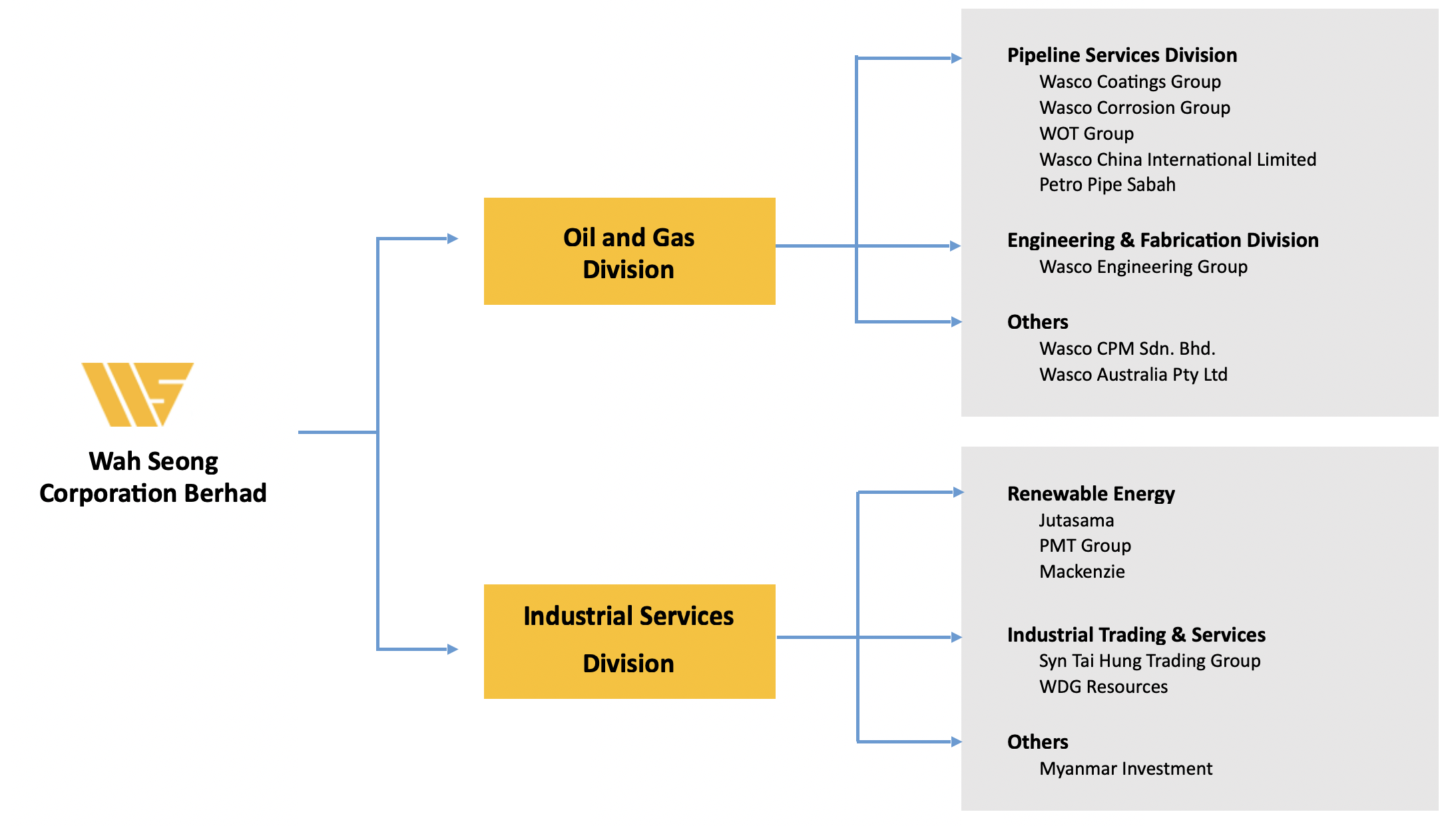 Wah Seong Corporation's Renewable Energy Division is a leading process and power generation equipment provider with a strong track record servicing various industries across the world. We are committed to work with our partners to support and develop renewable energy technologies and initiatives as part of the global drive to create a sustainable future through the efficient use of renewable energy sources. Headquartered in Shah Alam - Malaysia, our integrated manufacturing units are accredited with international quality certifications to complement our promise to provide high quality and competitive products and services. We are also supported by a wide network of regional sales and service offices across key markets to enable us to efficiently meet the needs and demands of our clients and partners.
PROCESS EQUIPMENT UNIT
Since its establishment in 1983, Jutasama Sdn Bhd has been engaged in the provision of specialised process equipment serving the Oil & Gas, petrochemical, power generation and oleo-chemical industries. As a result of our commitment to quality and on-time delivery track record, Jutasama is now a preferred engineering and process equipment provider for many of our regional and global clients. To meet the growing demands of our existing and new clients, we have expanded our production facility by constructing a new water front production yard at Teluk Panglima Garang to cater for the manufacturing of heavy and oversize equipment.
View More : http://jutasama.com.my/home/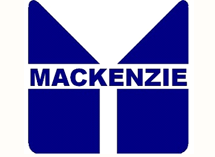 STEAM AND ENERGY SOLUTIONS UNIT
Our steam and energy solutions business is undertaken by Mackenzie Industries Sdn Bhd. Mackenzie specializes in the provision of engineering solution though our customisable boiler system which fired biomass-fuel, oil, gas as well as waste heat in the case of industrial HRSG (heat recovery steam generator). Mackenzie provides complete series of steam and energy system to various industries in the market like oil palm, wood, paper, sugar, oil refinery, power plant and the general industry. Our strength lies in our capability in tailor made solution that offer high availability, reliability and capability to handle combustion of both conventional and unconventional fuel.
View More : http://www.mackenzieind.com/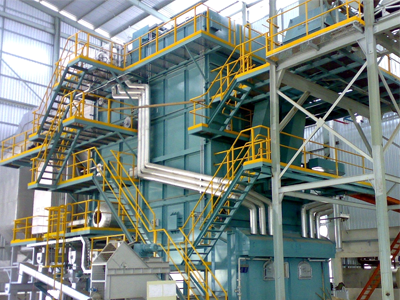 Shinko Ind. Ltd. of Hiroshima, Japan, has designed and manufactured more than 16,000 steam turbines since 1956. The turbines are widely supplied to petrochemical industries, fertilizer factories, paper mills, sugar factories, incinerating plants and marine industries to name a few. With over a century of experiences, Shinko thrives to deliver high reliability, high efficiency and ease of maintenance (easy to maintain) steam turbines for the industries. All the steam turbines are well tested to ensure the optimum performance and conditions.
Saito Separator Limited is a leading manufacturer of separators since 1926. Backed with extensive techniques and skills, Saito has the right expertise to manufacture reliable products to meet customers' need. With over 80 years of experience, Saito has a proven delivery track record to Southeast Asia, China and Russia.
Treehouz Asia Sdn Bhd Realizing the abundance of by-product from the agro-based industries around the Asian region and also a worldwide trend in using renewable energy as a leading fuel source in its power generating industries, PMT Industries and Treehouz Asia has formed a partnership by combining our expertise to promote and co-develop the biomass pelletization through the use of palm fibers, oil palm trunks, rubber and Acacia wood, bagasse, rice husks, napier grass etc. to form solid bio-fuels.

We will continue to see an upward trend in power generation from renewable energy sources and we are proud to be a provider of green fuel sources and ensuring the continued growth of a sustainable industry for the future.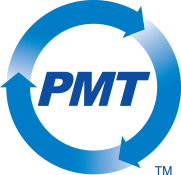 PT PMT Industri have upgraded our workshop in Medan with larger space and is now a fully-fledged centre with capability to carry out machine maintenance using up to date equipment and tools. Not only that, our facility also has a parts storage warehouse to reduce lead time for parts purchases and also to respond to any client emergency service request. Furthermore, PT PMT has also establish a new warehouse at Banjarbaru to cater to our clients that are based in Kalimantan that in future will mimic our PT PMT to become a full-fledge servicing center.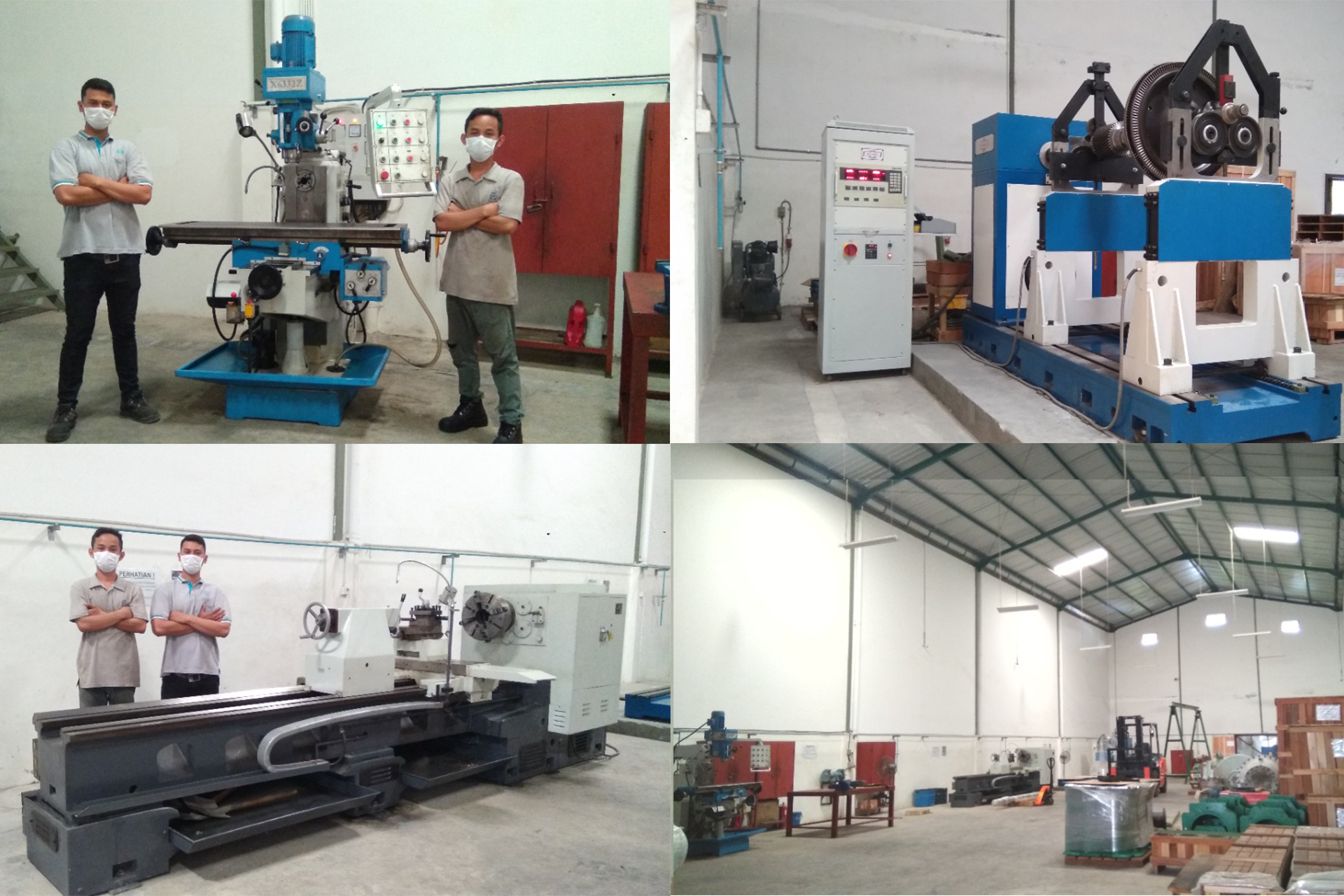 To further pursue and strengthen our vision to become a world class service provider, PMT Saito Sdn. Bhd. was established in 2018 to combine our resources, expertise and capabilities through the design and manufacture of three phase decanters and other related ancillary equipment under PMT SAITO brand for the palm oil industry.

Our newly designed decanter is a robust machine perfect for palm oil application with constant and reliable separation of oil, water and sludge. Furthermore, our decanter is equipped with an advanced process control system to improve its efficiency and lowering downtime.

Our manufacturing facility set up is equipped with a comprehensive testing capacity where we can continuously explore and develop to improve productivity and reliability for our client's businesses.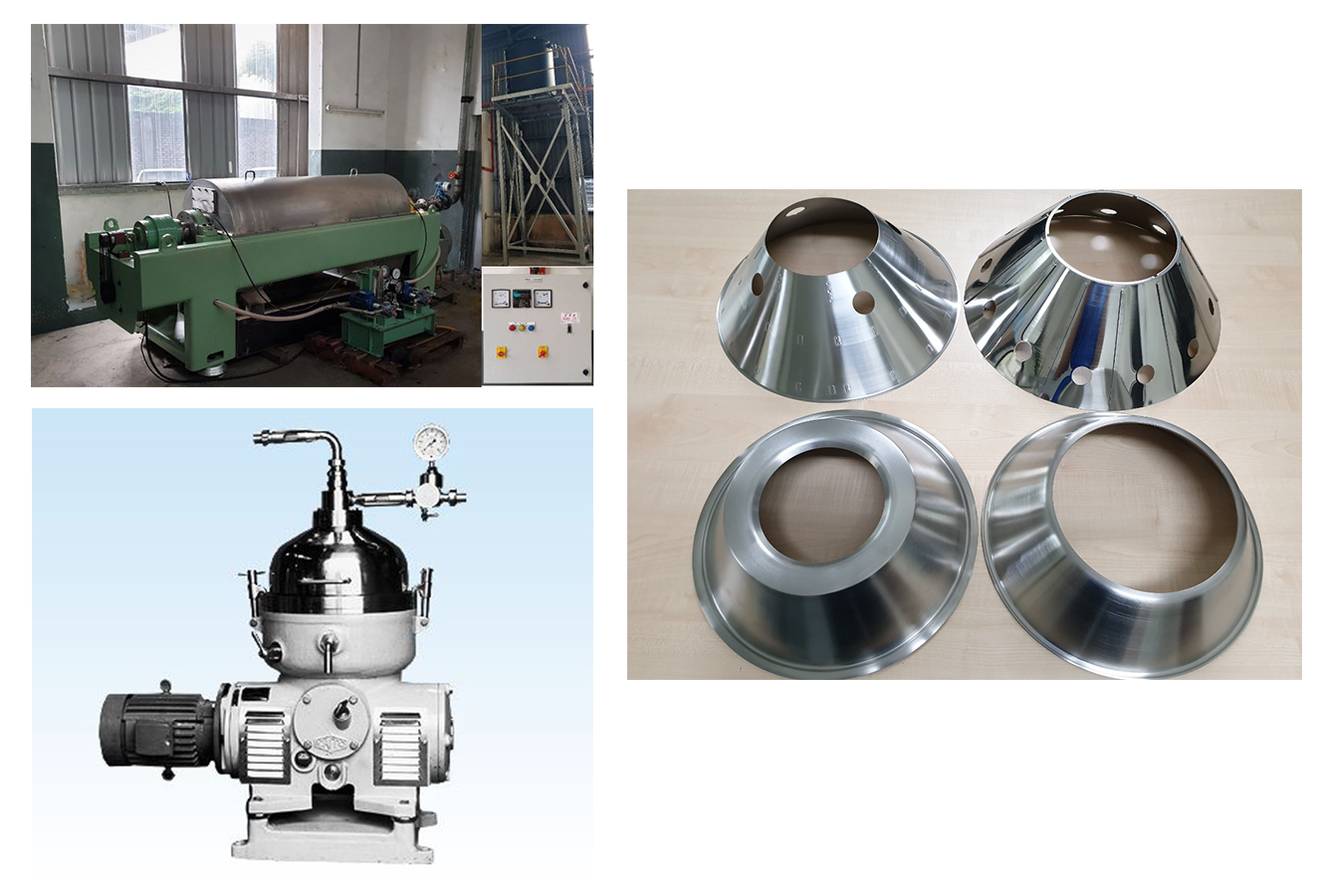 In year 2013, PMT Shinko Turbine Sdn Bhd was formed in a bid to combine resources, expertise and capabilities in the manufacture of turbines and other related ancillary equipment, parts and spares. The facility was in full operation since year 2014 complete with fabrication and production capability, machining and Parkerizing facility for all its vital parts and equipment. Currently, PMT Shinko Turbine Sdn Bhd is the only fully integrated turbine assembly company in the ASEAN region equipped with a steam boiler testing facility to ensure all the manufactured steam turbine are tested and satisfied with our stringent testing requirements prior to delivery.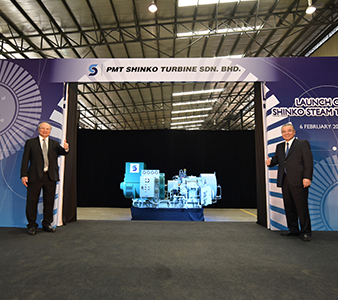 AIC INTERNACIONAL S.A.S
Carrera 51 No. 128A - 42,
Postal Code : 111111 Bogota D.C – Colombia S.A
Contact Person: Mr. Guillermo A. Bernal C.
&nbsp&nbsp&nbsp&nbsp&nbsp&nbsp&nbsp&nbsp&nbsp&nbsp&nbsp&nbsp&nbsp&nbsp&nbsp&nbsp&nbsp&nbsp&nbsp&nbsp&nbsp&nbsp&nbsp&nbsp&nbsp&nbsp&nbspMr. Joergen Carillo
T : +57 1 474 7070
F : +57 1 784 7035
E : contacto@aic-internacional.com
W: www.aic-internacional.com